Banquet Cruise
The conference banquet will be held on Thursday May 30th and we will be cruising around Sydney Harbour for a four-hour dinner cruise.
This will be a once in a lifetime experience as Sydney's yearly VIVID event is on at the same time! To see more about VIVID visit the Sydney Social Page.
Cruise timeline:
Board at 6:00PM
Depart at 6:30PM
Return at 10PM
The dinner will be served as a table banquet with canapes on arrival. Included, there will be a selection of alcoholic and non-alcoholic drinks available for two hours, with drinks for purchase afterwards.
Please note that we will not be able to return to shore before the scheduled return time unless there is an emergency.
If you have any dietary requirements, please let us know before May 1st via the IASSIST Slack with a direct message to Lauren Eickhorst.
Pictures of the Clearview glass boat we will be embarking on: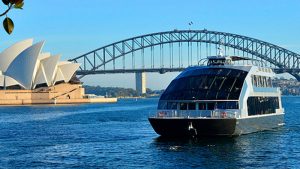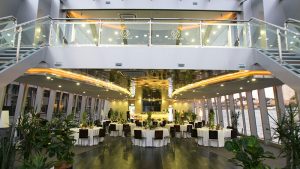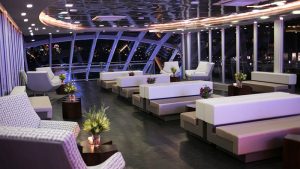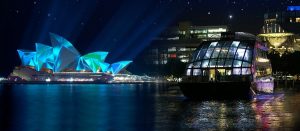 Reception
Reception will be held on Tuesday May 28th from 6PM to 8PM and will be held at the Powerhouse Museum in the Turbine Hall.
There will be canapés with alcoholic and non-alcoholic drinks included for 1 hour, with drinks for purchase afterwards.
About the Powerhouse Museum:
Sydney's Powerhouse Museum was created in and around the shell of Sydney's Ultimo power station, (originally built to provide power for the Sydney electric tram network). The redesigned building opened as the Powerhouse Museum in 1988 permitting visitors to experience a vast selection of fascinating objects drawn from the Museum's collection.
From the historic steam revolution of our past to the latest in Australian and international architecture and design, the Museum is more than just a unique venue. It provides an environment that showcases human creativity and achievement, champions the future and stimulates thought provoking debate.
https://maas.museum/powerhouse-museum/
Virtual tour of the museum:
https://artsandculture.google.com/asset/museum-of-applied-arts-and-sciences/9AE_Fo6ETH3FIA